Jury – Renata Gąsiorowska, Lucija Mrzljak
Screening time: 1 h
Films in this screening: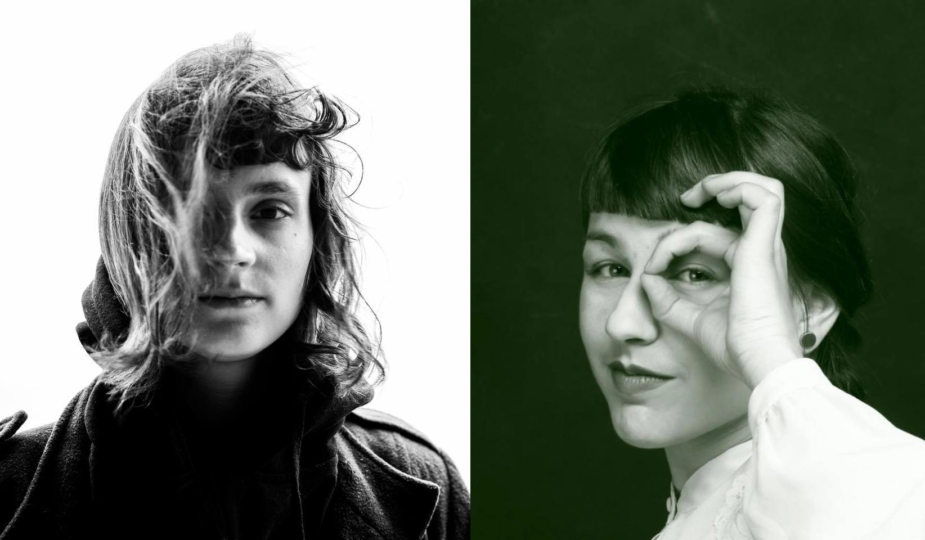 Jury 2:
Jury 2: Renata Gąsiorowska, Lucija Mrzljak
Poland, Estonia, Ireland, 2012 - 2020. 60 minutes.
Renata Gąsiorowska (1991)
Animator and cartoonist from Kraków, Poland, Renata is a graduate of the Animation Department of the Polish Film School in Łódź. She has made five short films, a few animated music videos and several short comics published around the world. Renata's school film, Pussy won a lot of awards. Her newest short film Home in a shell was produced for HBO Poland as a part of "At Home" anthology. Renata is currently living and working in Wrocław.
Lucija Mrzljak (1990)
Lucija Mrzljak is a Croatian animation film director and illustrator based in Tallinn, Estonia. She studied at fine art academies in Zagreb, Krakow, Prague and Tallinn. In 2016 she completed her MA studies in animation at the Estonian Academy of Fine Arts as a student of Priit and Olga Pärn. Her student films Shuma and Kut were screened and awarded at numerous film festivals around the world. 
Since 2016 she co-directed several animated short animated films with the Estonian director Morten Tšinakov in Eesti Joonisfilm studio in Tallinn and Adriatic Animation studio in Zagreb: Demonstration Of Brilliance In Four Acts (2017), The Stork (2020), Eva (2022). 
In 2019 Lucija collaborated with Oscar winning musician Glen Hansard, directing an animated music video The Closing door, which won the prestigious Oktavijan award in Croatia. Besides animation Lucija is a passionate illustrator, she started as a caricaturist in political magazines like Le Monde Diplomatique and Newsweek and later she started to frequently publish her drawings in the legendary Estonian children's magazine Täheke. She illustrated several books for children in collaboration with Estonian and Croatian authors and has exhibited illustrations at numerous group exhibitions throughout Europe and Russia.
Lucija lives and works in Tallinn as a director, illustrator and as a guest teacher at the Estonian Academy of Fine Arts.
The screening showcases films from both Renata and Lucija. Both directors will be present at the screening to answer the questions from the audience after the screening.
Films at the screening:
Pussy | 2016 | Poland | Director: Renata Gąsiorowska | 08:00
A young girl spends the evening alone at home. She decides to have some sweet solo pleasure session, but not everything goes according to plan.
Luke and Lotta | 2012 | Poland | Director: Renata Gąsiorowska | 09:00
A short story about the cone-girl Lotta nad the pear-boy Luke who go for a date. They live in a world where your shape depends of your personality. Pointy, brisk Lotta and round, slow Luke obviously don't fit to each other but they try to do their best.
Home in a Shell | 2020 | Poland | Director: Renata Gąsiorowska | 06:00
Film that reveals how much more we have locked ourselves down in our bubbles, even though we have so many ways to communicate remotely. On my relations with the media I gorge on, or specifically on relations with one channel of a streaming platform that I watch non-stop and on how I am slowly morphing into a domestic animal.
Corner | 2016 | Estonia | Director: Lucija Mrzljak | 2:05
Life is difficult in the corner, in the point where three lines meet. Everything is geometrically relative when laws of perspective and gravity start playing tricks.
Shuma | 2016 | Estonia | Director: Lucija Mrzljak | 5:06
The Closing Door | 2019 | Estonia, Ireland | Director: Lucija Mrzljak | 04:29
The Stork | 2020 | Estonia | Directors: Lucija Mrzljak, Morten Tšinakov |15:51
While smoking on the balcony, the citizen Stork is struck by a moment of clarity, in which he realises that he is not a person, but rather a bird. At the same time, a Man and Woman are eating lunch. When a cuckoo jumps out of the clock, the man leaves the apartment in a hurry. The woman and the Stork meet…