Jury – Julian Gallese
Screening time: 1 h 30 min
Films in this screening: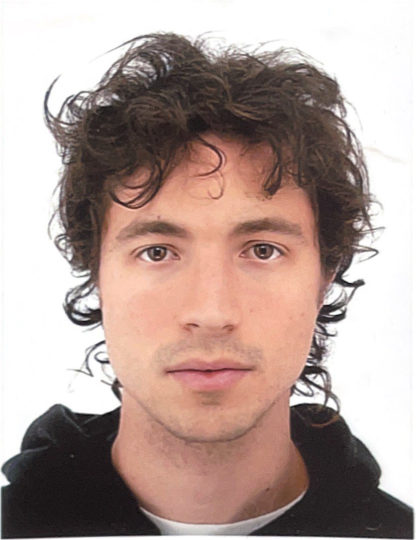 Jury 3:
Julian Gallese
Costa Rica, Canada, UK, Japan, 2014-2022. 01 hour 30 minutes.
Julian Gallese 
Julian (1992) is an artist from San José, Costa Rica. In 2014, after several shows in his hometown, Julian attended the Vancouver Film School to study traditional animation. Since then, Julian has made several independent short films that have been shown in festivals and galleries around the world. In 2018, Julian attended the Royal College of Art in London. He currently lives and works in London.
Julian is present at the screening. He will talk about his work throughout the years and will answer the questions from the audience.
FIlms in this screening:
Menagerie | 2014 | Canada, Costa Rica | Duration: 03:28
Untitled | 2014 | Canada, Costa Rica | 01:20
Today's Conversation (music video) | 2015 | Costa Rica | 03:08
North | 2016 | Canada | 01:24
Binbows | 2016 | Costa Rica | 01:01
Cococo | 2017 | Costa Rica | 07:07
Cow Palace | 2018 | Costa Rica | 02:26
Banana Bread (360 video) | 2018 | Canada | 01:37
Julia | 2018 | UK | 02:24
Soft serve | 2018 | UK | 00:22
Don't buy milk | 2019 | UK | 04:12
角銅真実 – Lullaby | 2019 | Japan | 04:00
Thank You | 2020 | UK | 07:30
Dance II | 2020 | Germany, Costa Rica | 05:20
Umweg | 2021 | Germany, Costa Rica | 03:18
Total screening and discussion time: 1h 30min